CHSAA now considers Tower Dance sport
Hang on for a minute...we're trying to find some more stories you might like.
Ask anyone on the street and they will most likely have their own opinion on whether dance should be considered a sport or an art. Those who suggest dance is nothing like a sport argue that lyrical styles and seemingly effortless ballet performances do not compare to the hard hits of high school football. Those who believe that dance is a sport argue that the training endured, and performance achieved make dance equal to more traditional sports.
The debate is over at FCHS. At the annual Homecoming assembly, the decision was announced: the FCHS Tower Dance Team is now considered an official sport by the Colorado High School Athletic Association (CHSAA).
The team was ecstatic when they heard the news.
"We were so happy." Sophomore Veronica Garcia, Tower Dance member, said. "Last year we were pushed to the side a lot."
Because of the change in status, the dance team will receive funding, bussing, and the opportunity to go to state and perform at events that were not options years before. "We get to dance a lot more, be seen a lot more," Garcia said.
Being able to now carry out larger events, they feel that they are finally being seen by peers in a new light.
"This is the first year it's actually been a sport. This is also the first year we've done football games, so people are like "Whoa! We have a dance team?" Tower Dance Co-captain Addyson Carroll said.
Tower Dance will start competition season soon, and will compete with more modern and contemporary routines, as opposed to the hip hop students can see at school events like football games, basketball games, or school assemblies.
"With hip hop, there are so many different forms. But we do modern, we do ballet, we do a lot of different types. We also do pom dancing," Garcia said.
The team has been waiting for the change in status for a long time and are satisfied that it is finally here.
"It has changed everything," Garcia said. "And it's something where with so much patience, and all of the effort we put into dance, it was about time that it happened."
About the Contributor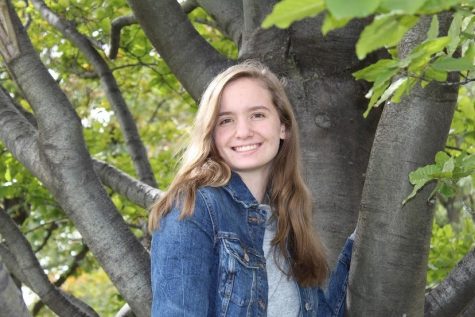 Emily Fox-Million, Social Media Manager, Editor
Emily is an editor, writer, and the social media manager for Spilled Ink. A sophomore at FCHS, Emily has been on the Spiink staff for two years. When not...