Reboot, Reuse, Recycle
'Doogie Howser' reboot improves diversity, not much else
Care bears, My Little Ponies, Cabbage Patch Kids, Furbies—I played with all of them. Pop culture of the '80s and '90s played a huge role in my childhood. I ended up watching a lot of "Full House," "Animaniacs,"  and "Reading Rainbow" when I was little. And one thing I've been noticing now is that there have been many reboots and modern sequels being created since then. So, in this column, I want to take a deep dive into some old shows and compare them to their new reboots. To me a reboot should keep the essence of the original—to make the original viewers want to watch it—but also bring something new and different that makes it more relevant and relatable for new viewers.
In this installment, I'm focusing on "Doogie Howser, MD." This show centers around a 16 year old doctor, played by Neil Patrick Harris, who went on to do shows like "How I Met Your Mother," and Doogie's struggle with being a "Boy genius." The show ran from 1989-1993 on ABC and included both teen issues (kissing a girl for the first time, parties, drivers ed) and more serious issues doctors face. 
Recently, Disney+ rebooted this show. "Doogie Kamealoha" is strikingly similar to the original, except for the fact that "Doogie" is a girl named Lahela. Lahela is played by Peyton Elizabeth Lee, who played Andi Mack in the Disney Channel show by the same name. This is a disappointing reboot because it is much too similar to the original and the only difference is that instead of Doogie's being a white boy, Lahela is a Pacific islander girl.
 In the first episode of the original "Doogie Howser," Doogie is determined to kiss a girl at the upcoming dance, while also treating a six year old with a heart condition at work. In the new version, Lahela is helping an older man with a heart condition and is going to the dance with a boy she likes. And, as I mentioned before, the first episode's plot is exactly the same as the original. Some scenes are even line for line, which is mildly infuriating because when I saw that there was going to be a reboot, I was eager to see how they would change it to make it more contemporary, but the pilot was almost the same as the 1989 show.
Another reason I was disappointed was that Doogie's best friend Vinnie Delpino, played by Max Casella, was altered significantly. In the original, Vinnie was a girl-crazy, sex-obsessed italian comic relief with a Brooklyn accent (actually, he comes off as pretty misogynistic). In the reboot, Lahela's "Vinnie" is a blonde-haired-blue-eyed girl named Steph, who has a crush on Lahela's older brother (in the original, Doogie is an only child) and she is very different from the original Vinnie because she doesn't provide the same sense of humor that Vinne brought. Instead, she's more of just a sidekick.
One thing that was good about the reboot was its diversity. Lahela's mother is white and her father is a Pacific islander, like her. Also, people of all races work at the hospital with lahela. And, overall, this reboot shows cultural progression, and I can see how it was a good idea to redo it. However, the first episode of both of the shows are just so similar. And the show just isn't the same without the comedic presence of the original Vinnie (misogynistic attitude aside).
This reboot is fine, and on a scale of one to five Cabbage Patch Kids, I give it a three.
Remember, be kind and rewind!
Leave a Comment
About the Contributor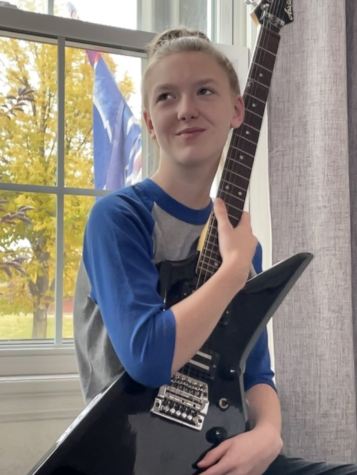 Cara O'Connor
Cara is an eighth grader at Preston and will be attending Collins next year. She loves reading and writing, and is excited to be an honorary member of...